State-of-the-Art Security at Brierwood
24 Hour Video Monitoring

Eac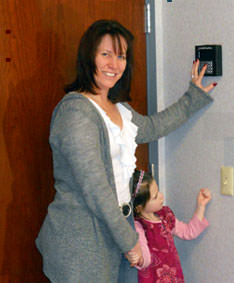 h center has 24 hour video monitoring with full back-up.
Additionally, there is outdoor perimeter monitoring to assure
your child the fullest protection and safety.

Secure Entry System
Each center has a secure entry system with personalized parent
entry code.

Emergency Protection
Each classroom has direct egress (exit) to the outdoors for the
purpose of any emergency that may arise.

Background Checks
Full fingerprint, background and criminal checks are done on all
employees through the National Crime Registry.

Your Child is our #1 Priority
The safety and security of your children is our first priority. This is
why we maintain the highest standards possible.